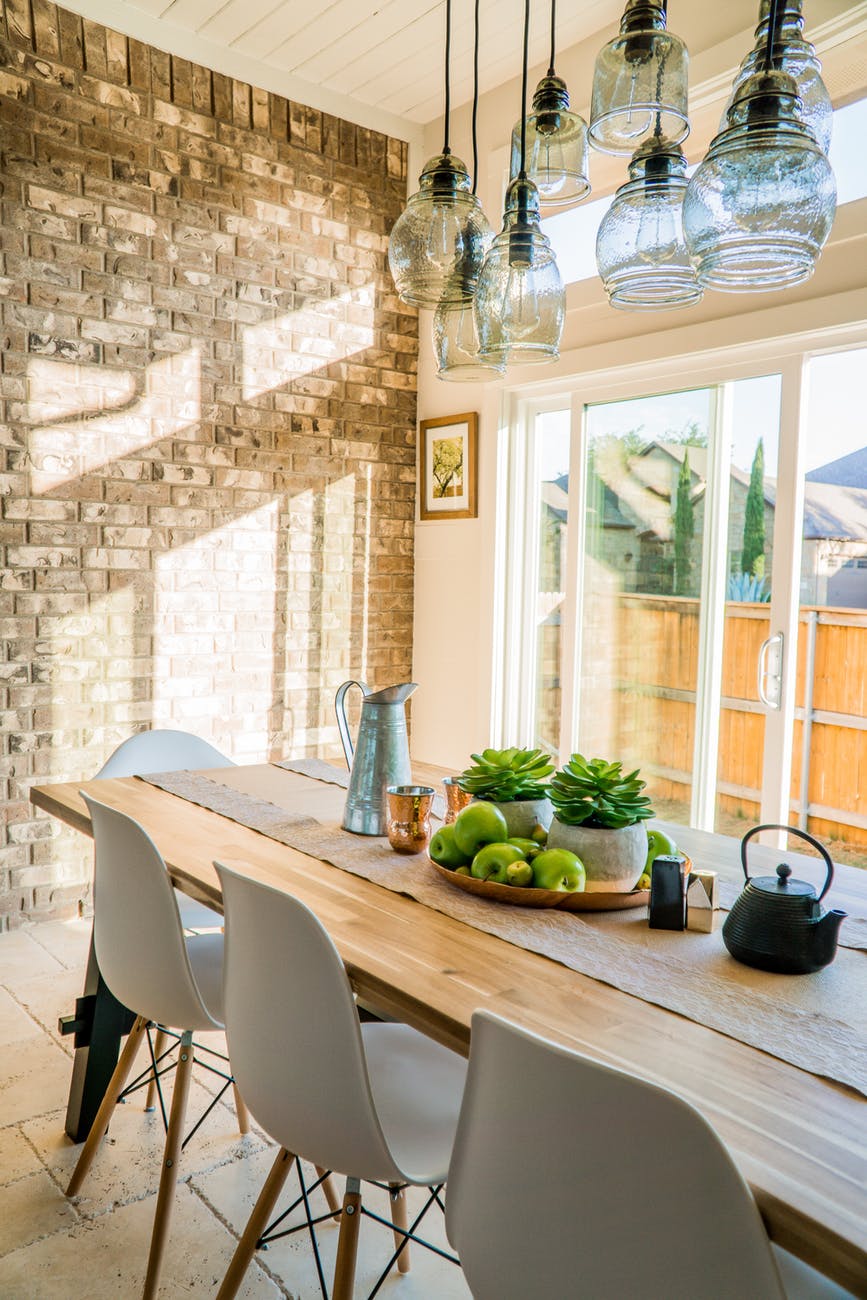 If you've never fixed and flipped a home before — but you've watched enough HGTV think it looks like fun — then you might not think you need a real estate agent to help with the process. What can an agent tell you that you don't already know?
Plenty! Whether you're fixing and flipping in an area you know intimately or a new region where you're not as familiar, agents can help you understand fair market value, identify which fixtures and finishes are going to be most desirable, and potentially even find you a buyer when you're finished.
But that's far from all. Keep reading to discover the many ways a real estate agent is one of the best allies you can have in a fix-and-flip project.
Securing your finances
If you're not paying cash, then there are some things you should know about mortgages on second homes that don't apply to primary residences. There are different lending requirements, to start with; lenders typically want you to put down a full 20% on any second homes you purchase, and there aren't programs available that accommodate lower down payments.
Not only can a real estate agent put you in touch with a loan officer who's familiar with second-home mortgages, but your agent can also help you identify other costs that you might not be considering. Utilities, for example You'll probably need those turned on and working while you work; it's hard to remodel a house with no lights.
In addition, your agent can help clarify questions about finances — for example, whether you can avoid capital gains tax if you live in the house while you work on it. (Yes, but only if you're there for at least two years … that'd be a really long renovation project.)
Creating a budget
At first, your budget might simply be the amount of money you can afford to spend buying and fixing the place, but a real estate agent can help you get much more granular so that you can plan how much you're spending on what and when.
Agents know about how much it costs to refinish a floor, remodel a kitchen or bathroom, update the landscaping, and any other number of big home improvement projects. Agents also know which finishes and fixtures are most popular among buyers in the area, and they can help you figure out any budget line items that you're forgetting or missing.
And an agent also has an idea of how long these improvements take and how long homes stay on the market in the area. If you're paying a mortgage, then you'll need to know how many months you'll likely be carrying that expense, and an agent is one of the best people to help you nail it down.
You can't fix and flip a home without a budget, and an agent can help make sure that your budget is as accurate and realistic as possible before you make any big decisions.
Finding the right home
Most fix-and-flippers follow the 70% rule, which means that they don't want to spend more than 70% of the final sales price of the home to buy the home. To make it easy: If the fair-market value for three-bedroom homes in your area is about $100,000, then you don't want to pay more than around $70,000 to buy a three-bedroom fix-and-flip.
An agent can help you find a home in that price range, of course — but beyond that, an agent can help you understand how much work will be involved in fixing up any given property. Some homes are going to be in better shape than others (and some in worse), and especially if it's your first flip, you'll need an expert advisor who can tell you "this is a decent deal that won't require too much heavy lifting" or "even though it's cheap, you'll spend more than it's worth trying to get it ready for buyers."
Negotiating the sale
It's probably safe to guess that you don't buy a home every day. And there might be parts of the negotiation and transaction process that are over your head or overwhelming — which is when it's lovely to have the assistance of an agent.
Agents deal with home sales every day. They know every negotiation tactic in the book, including many you may not have considered, like giving the sellers control over the transaction timeline or offering to let them stay in the home longer than normal.
When you have a real estate agent managing the negotiation for you, not only do you have an advocate who's working for your best interest, but you also have an expert who can come up with creative ways to get everybody what they want (without emptying your checkbook).
Inspections and closing
You don't want to skip the inspection even if you're doing major renovations to the home — after all, if there's a structural issue or a bigger problem than you can fix on your own, that's something you need to know before you get to closing so you can decide whether it's a deal-breaker.
An agent can help you find an inspector who's an ace at finding the big problems. And if something major is wrong, an agent can help you decide if it's worth it to continue with the transaction or whether you should start looking elsewhere for your first flip.
Securing permits
Do you know what permits are required to make the changes you'd like to make? A real estate agent does, and an agent can also give you advice on how to navigate the bureaucratic red tape so you don't miss a thing.
You do not want to find out that you've failed to secure permits for updates and fixes when a buyer starts asking where they are. Make sure everything is in order beforehand by consulting an expert and asking for advice.
Finding help
Maybe you're a general contractor who's built homes before and this is your first flip — if so, you might not need any help.
But if you don't build or fix houses for a living (and honestly, even if you do), it's always smart to find a crew of people who are trustworthy skilled laborers. You also might need a specialist here and there for jobs that are beyond your scope of knowledge.
Do you know who knows a ton of general contractors, plumbers, electricians, and other home-maintenance and home-repair folks? That's right — your real estate agent! Ask for referrals and tap your agent's network to find the best team to help you do this job.
Building to taste
It's really easy to impose your own personal tastes on a home you're flipping. If you like it, why wouldn't somebody else?
You may have an impeccable sense of color and texture, but even so, it's always wise to ask an agent whether the fixtures and finishes you're installing have mass appeal. They know what most buyers like and can help you find an aesthetic that's pleasing to most people who'll see it — without breaking the bank.
Agents have also seen dozens of homes (and know how quickly those homes sold), and can advise you as to whether it's smart to put the higher-end stainless steel appliances in the kitchen when the norm in the neighborhood is for slightly lower-end cooking environments. An agent can point out where you'll see a return on your investment (and where you really, really won't) so you can focus your energies accordingly.
Pricing to sell
Of course you want the highest price you can get for your flip. But here's the thing about pricing a home too high: Most buyers who are going to look seriously at your home will do so within the first 48 hours after it's listed. That doesn't give you any time to adjust the price if it's too high, and then you're faced with the bane of every seller — price reductions until the place sells, and a more limited pool of buyers than if you'd been realistic in the first place.
An agent can help you avoid this pitfall by showing you how quickly similar homes in the area have sold at different price points and can identify a price that fits your budgeting but also is reasonable and realistic for the market, bringing in the biggest possible pool of buyers.
Staging and photographs
Marketing a home is important — especially in the digital age when the first impression that buyers get of your home won't be the flowers on the porch when they drive up to see it, but rather the photos posted with your listing that they'll peruse online before they even decide to come to look in person.
An agent can help you position and frame those rooms in the photograph in their very best light, ensuring that lots of buyers are going to want to walk through the house in person. Agents know stagers, photographers, and other professionals whose job is to make your flip shine, and you'll be doing yourself a disservice if you don't take advantage of that service.
Finding a buyer
Agents know a lot of people, including other agents who have buyers looking for homes. When it's time to sell and you need to find a qualified buyer to buy, agents know exactly where to look and can market your home far and wide so that any buyer who might possibly be interested knows it's available and comes to see it.
You might think that fixing and flipping a home is an agent-free process, but there are plenty of people who have tried it and regretted not involving a local expert to advise them along the way. If you're serious about getting into the fix-and-flip world, the best thing you can do for yourself is to find a reliable, trustworthy agent to help you in your journey.