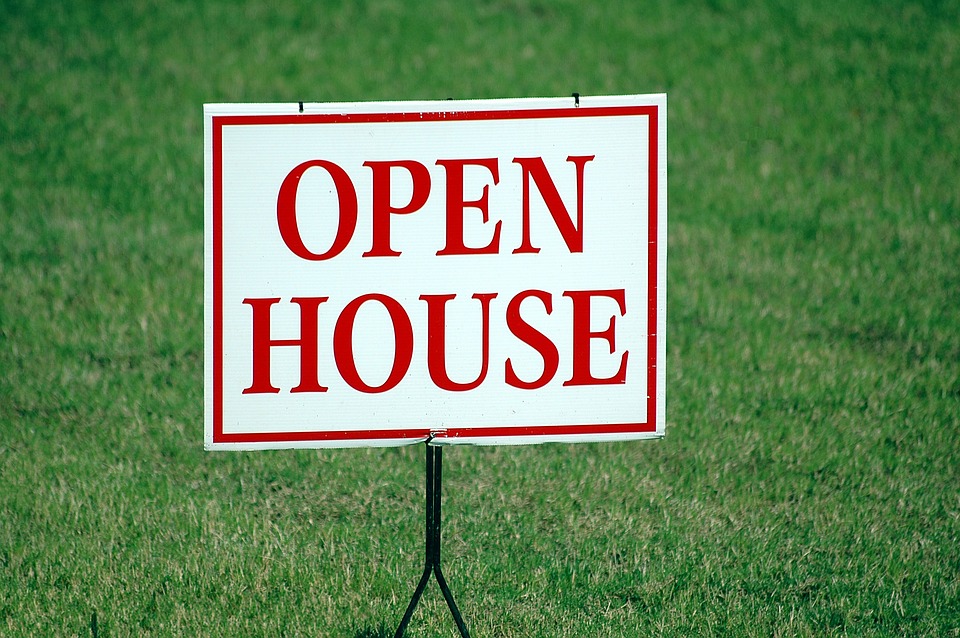 Open houses are a real estate tradition, and sometimes (in an era of hot home sales and strong seller's markets, especially) they might be a buyer's only opportunity to walk through the house they end up buying. As a seller, the pressure is on to ensure your home looks its best, which is why working with your real estate agent on an open house plan is critical to success.
What should you expect from the open house? What are your responsibilities as the seller, and what should you leave to your agent? This quick guide to organizing an open house with your agent will help set reasonable expectations and understand your part in the process.
Talk to your agent about scheduling
When to book the open house? Figuring out a date and then working backward from there can help ensure you have everything ready to go when it's needed (and where you need to play catch-up).
Typically, open houses are held on weekends during the day, either Saturday or Sunday. Your market might favor one day over another, or maybe even support open houses on weekday evenings. While you might think that it's better to schedule an open house on an "off" time when no one else is hosting one, many buyers like to try to visit as many of these events as possible in a single day, so that might not be a wise strategy.
Your agent should have insight into what's considered typical for your market and how you might tweak the schedule to maximize visitors. Listen to their advice and then set a date.
Get clarity around the marketing plan
This isn't something that you'll be required to do—your real estate agent is going to handle promoting the open house on any real estate networks they belong to, as well as on social media, through signs and fliers, and other marketing outlets.
It's smart, however, to understand what your agent will be doing and how you can help, whether that's by providing photos of your house at different times of year, offering a list of friendly neighbors for your agent to contact, or pitching in some other way.
Discuss any furniture moves and storage options
Your house is lived-in, as it should be, but a house on display should look a little emptier and less lived-in—less personal, less "used." This means you'll need to consider decluttering and possibly even removing some items of yours, at least for the duration of the open house.
Discuss the placement of furniture and the number of pieces in each room with your agent to determine what's ideal. Your agent might very well recommend that you put some of your furniture and personal belongings in storage until the open house wraps.
This doesn't necessarily mean you'll need to rent a storage unit just for your open house, but you might want to consider asking neighbors or friends if you can stash items in their garage or extra storage rooms, for example. Your agent should have some ideas for how you can make this happen.
Clean (like your sale depends on it)
Be honest: What's the first thing you notice when you walk into someone's home? (If you said the flooring or the artwork, then we commend you … what's the second thing?)
Dust bunnies under the furniture, cobwebs in the windows, and scuffs on the crown molding all blend into the background when you live in the space—but a fresh visitor is going to see them before noticing the gorgeous paint job (or the crown molding itself!).
Consider hiring some help for the deep-cleaning process. It will be well worth the money spent, and then after the open house is over, you can enjoy the results yourself!
Pull together any documents or paperwork
"I don't have any house-related paperwork," you might be thinking. Not so! Utility bills, HOA fees and the associated covenants, conditions, and restrictions (CC&Rs), and other financial documents will be endlessly interesting to the potential new owners of this property. If you got a home inspection before putting your house on the market, include a copy.
Ask your agent what other documents they hear buyers request at open houses, or what they might suggest you include. Plat maps (which show the official boundaries of your property and the surrounding homes), surveys, seller disclosure documents (in states where those are used), blueprints or extension plans—your agent will have an idea what prospective buyers are going to want to see in terms of documents, and they can help you figure out where to find those items.
Depersonalize
We mentioned this above, but it bears repeating: The personal touches that make your house so comfortable for you … might not feel quite so comfortable for visitors. Your agent will likely have suggestions for removing family photos, degrees and certificates, or other items in your house that signify it as "yours." A hotel room aesthetic is more desirable; you want your open house guests to feel like they can picture themselves moving in and staying here, possibly permanently.
To that end, walk through your house with an eye toward "hotel room" and consider what doesn't fit. Photos, odds and ends, even some books might make their way into your depersonalization plan; it's all toward the ultimate goal of making your house feel less yours and more "up for grabs."
Stage and polish
The final touches should help your visitors engage every sense as they walk through the house. Visually, you've taken care of a lot by decluttering and storing furniture; now, can you put some fresh flowers on that clean dining-room table? A stack of fat, glossy magazines in the living room?
You don't necessarily have to bake cookies, but refrain from spraying air freshener in every room—scented candles or simply opening windows to let in a breeze will take care of the scent part of the journey. Play some soft music, turn on all the lights, open the windows, and check any high-traffic areas where buyers might trail a hand for dust or smudges.
Leave!
As the seller, your presence at an open house is unnecessary at best, and a deterrent to serious inquiries at worst. You need to make a plan to vanish while the open house is taking place—probably for several hours. And if you have kids or pets (or both), then you'll need to plan for them to vanish, too.
If there's a movie you've been wanting to see or a museum you've been wanting to visit, now is the time. Friends or relatives who can host you for a few hours can also be a good option. Resist the temptation to drive past and see how the open house is going; if it's going well, then traffic and parking could become problematic, and you'll only be causing a snag.
(On that note: Move your cars! Park them well away from the house so that your visitors have parking options.)
Debrief with your agent
How did everything go? Did buyers like your house? Did any seem interested in putting in an offer? All valid questions, and all questions you're more than likely to have for your agent when the open house is over.
Your agent should have a plan to answer them! Schedule a time to debrief with your agent about any feedback that buyers gave, any offers they might expect, or next steps in your home sales journey after the open house.
Keep an open perspective when it comes to feedback. Your agent won't share anything with you that's not useful, and if there are changes you can make to your home to make it more enticing to buyers, small tweaks (such as setting up an office nook) can yield big results when it comes to home sales.
An open house is your home's big chance to shine. Follow these tips, let your agent take the lead, and you'll have a qualified buyer (or several) ready to make your old house their new home.